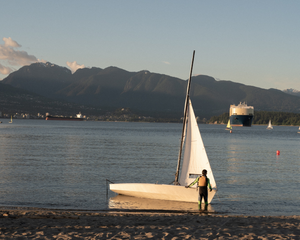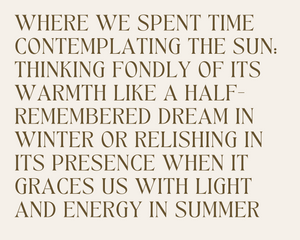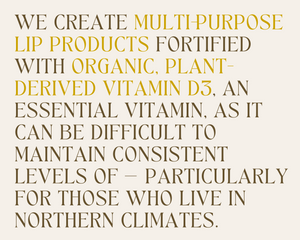 Message from the Founder
I created the first version of vitamin D infused lip care for my father.  Living with Parkinson's Disease, my father became more homebound and spent less time outdoors in the sun.  Knowing the beneficial links to immunity, overall health and mood, I looked for ways to give him sufficient levels of Vitamin D without adding yet another supplement pill to his daily course of medication or handling sprays and drops with unsteady hands.  
Instead I blended vitamin D, a fat-soluble vitamin, into a lip balm of oils and waxes that complimented seamlessly together.  It was a simple and effortless solution to provide him an essential vitamin boost, a way for him to reach his own optimal health.
With this same spirit, I offer you our SUN KISS BALM: VITAMIN D VEGAN LIP CARE, so that you may reach your personal best health and wellbeing.
My father's perseverance while he lived with Parkinson's continues to be the source of my motivation and inspiration in daily life and business.  Through Aralea Beauty, I pledge 2% of our annual net income to Parkinson Canada SuperWalk.  It is Canada's largest fundraising event for Parkinson's - raising vital funds for support, advocacy and research.  


I hope our products bring a bit of sunshine and wellness into your everyday!
Warmly,
Christina
LOCALLY MADE
Working with local manufacturers at a B.C based lab, we formulated our lip care with just six core botanical ingredients - all of which you can pronounce. It's a purposefully simple and yet elegant solution for lip care that is as nutritive as it is nourshing, and keeps our production local.
Woman-Led
We're woman-owned and woman-dedicated. We're commited to supporting other fellow women creatives in our community through conversations and interviews featured in our blog 'REFLECTIONS'
Conscious PRACTICES
We strive to create lip care that is as friendly to our planet as it is to our body. From conscious packaging to biodegradable and recyclable tubes to supporting local manufacturers and small-batch production, sustainability continuously informs our practices.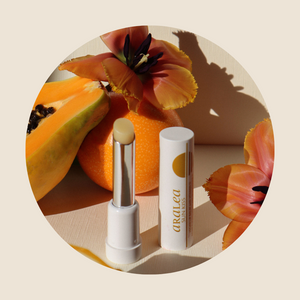 Your go-to lip care
With our lip care, we've cultivated an experiential way of incorporating an essential vitamin into your daily beauty ritual. Our outer radiance begins with our inner wellness which is why we designed lip care fortified with vitamin D - an effortless, on-the-go lip product made for the modern lifestyle.
"You can have a wonky nose and a crooked mouth and a double chin and stick-out teeth, but if you have good thoughts it will shine out of your face like sunbeams and you will always look lovely."
ARALEA WAS DERIVED FROM THE SCIENTIFIC FAMILY NAME OF THE GINSENG PLANT, ARALIACEAE.

OUR BRAND ETHOS IS ROOTED IN WELLNESS THROUGH THE POWER OF PLANTS IN THE SPIRIT OF THE GINSENG ROOT.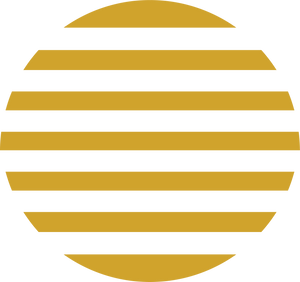 Reflections
SUBSCRIBE TO OUR NEWSLETTER FOR 15% OFF YOUR FIRST PURCHASE